Category:
Builder profile
Meet Jayman BUILT: Wolf Willow's Eco-Friendly Home Builder
Wolf Willow has 5 home styles available and has partnered with 8 of the top home builders in Calgary. We're excited to have Jayman BUILT on board as Wolf Willow's certified Green Builder. Who is Jayman BUILT? Over the last 40 years, Jayman BUILT has become Alberta's largest homebuilder. Jayman is a 21-time "Builder of […]
Wolf Willow Home Owner Testimonial: Sarah and Patrick
It is an exciting time for Sarah and Patrick. A growing family, knowing full well that they were outgrowing their condo, is in the midst of building their new home with Jayman BUILT in the heart of the South Calgary community of Wolf Willow. We spoke with Sarah McKenzie to chat about their home building […]
Wolf Willow Home Owner Testimonial: Denise and George
On Morrison Homes' 60th year anniversary, we highlight Denise and George—homeowners who recently moved into their front garage home in Wolf Willow. Denise and George moved into a small condo as newlyweds and knew immediately they wanted to buy a house with a yard someday. After six years, the couple finally felt the time was right […]
You're Invited to Take Root at Wolf Willow!
Come down to Wolf Willow show homes and pick up a free house plant this Spring. We're celebrating the melting snow and budding leaves by giving away a free plant to everyone who visits our show homes starting March 14th and we'd love to see you there! Plus, you'll get to see the amazing opportunities that await […]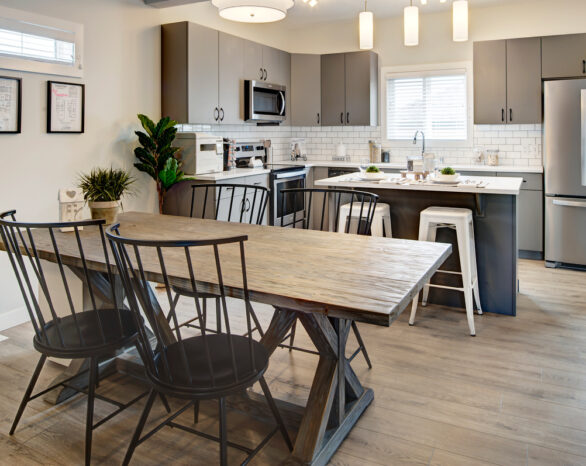 Wolf Willow Home Builder Profile: Look Master Builder
We strive to work with the top homebuilders in Calgary to ensure that Wolf Willow is a south Calgary community that inspires the pursuit of a life worth living. Recently we welcomed a new home builder to the Wolf Willow community. Stepper Homes has been recognized and respected in Alberta since 1956. More recently, in […]