Subscribe
THE ULTIMATE GUIDE TO SPRING ACTIVITIES IN SOUTH CALGARY
SPRING IS FINALLY HERE! After a long, cold winter it's thrilling to once again see the leaves turn green and feel the warm sun on your face. And with so many benefits of living in South Calgary, you will have no short supply of good ideas when it comes to keeping yourself and your family busy enjoying the amenities nearby. Below are a few ideas that include arts, dining, and adventure.
Explore Fish Creek Provincial Park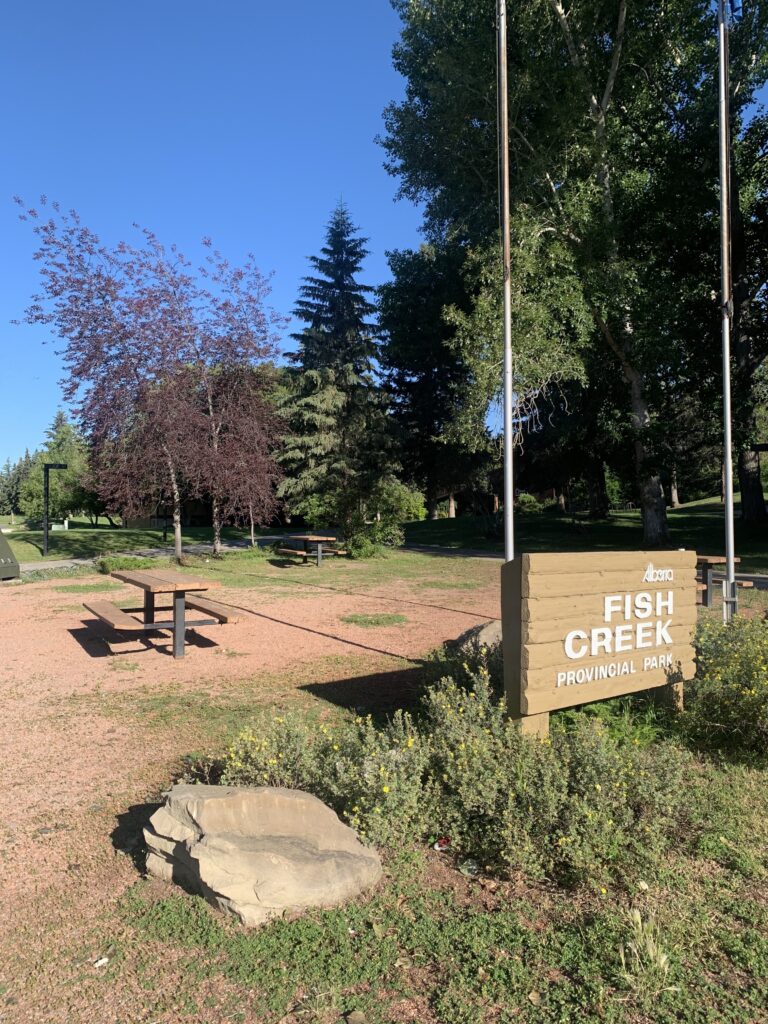 We talk often about Fish Creek Provincial Park (we even have an entrance to the park from Wolf Willow). The park is a great place to walk, run, bike and feel like you've traveled to the great outdoors without actually leaving the city.
Here are a few other attractions that Fish Creek Park has to offer.
Visit the Artisan Garden
One component of the park that deserves attention is the Artisan Garden. The Artisan Garden is a true art gallery in nature and comprises 175 works of art by 75 artists. Learn about the Canadian artists and how each of their original art pieces represents the three main themes of the Garden – First Nations, Family, and the natural surroundings of Fish Creek Park.
Visit the Artisan Garden, right next to The Bow Valley Ranche.
Dome Dining at The Bow Valley Ranche
If you want to enjoy more of Fish Creek Park and you enjoy fine dining, The Bow Valley Ranche is offering a dining experience from April 15th to May 16th. You can experience a luxurious and safe meal in one of their intimate garden domes, surrounded by the Artisan Garden.
Here you'll be physically distancing from other guests and enjoying some extravagant cuisine like the Noble Catch, a pan-searched pickerel, shrimp and mussel mousse, or The Crown, marinated lamb chops with a spiced carrot puree and apple mint compote. They also have plant-based items and an incredible dessert. Even the little ones can enjoy meals off of the "Little Louise" menu so they're not left out.
Check out their site to book a reservation
Birding in Fish Creek Park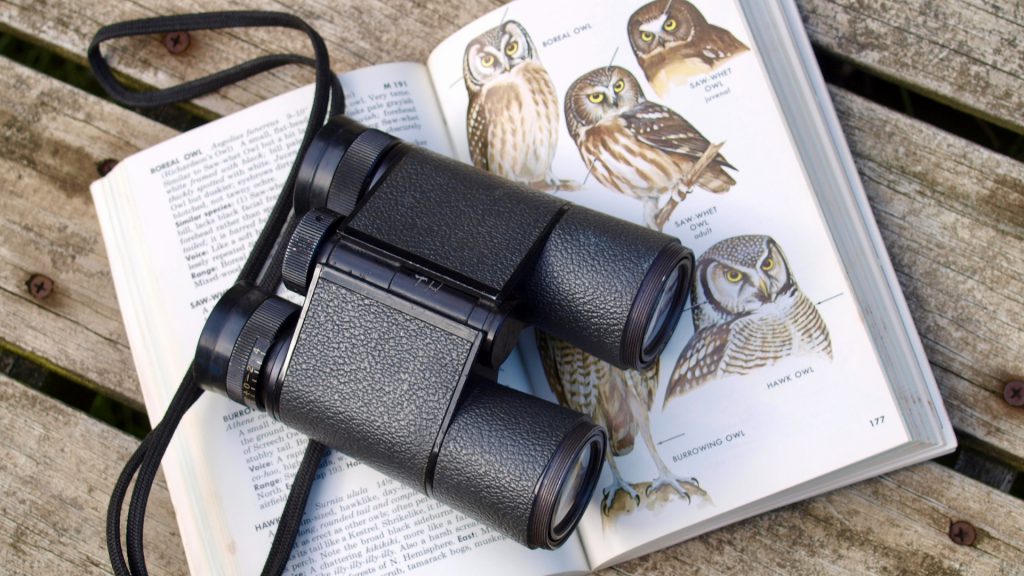 Birding has become a popular activity among many people regardless of age. Fish Creek Provincial Park is home to several different species. Observers have found Great Horned Owls, Canada Geese, and other incredible surprises there.
Bird watching is truly a great way to open your eyes to the surroundings and the species that live nearby.
Download the free Merlin App to help you identify every bird you see and go out and enjoy the great outdoors just steps from Wolf Willow.
Spring cleaning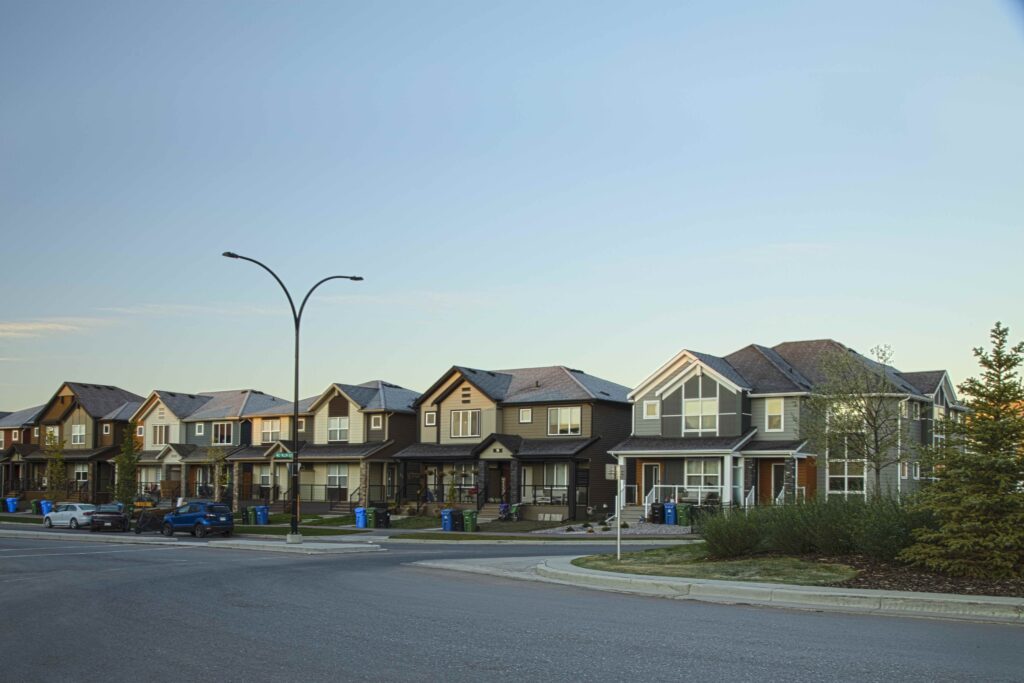 Spring is also a time to complete some 'must-do's maintenance tasks around the house. When you think of spring cleaning, you may think of scrubbing floors or sprucing up cabinets and countertops. If you love your home, here are 5 maintenance tasks you should complete every spring.
Clean your eavestroughs
Cleaning the gutters is one of the most affordable methods for homeowners to protect their homes from outside elements. Properly working eavestroughs protect your home's shingles, siding, flooring, and landscaping from a number of potential issues and expensive repairs.
Power wash your driveways
Protect your driveways and walkways from mildew and discoloration by power washing them each spring. And you don't have to buy a power washer. In fact, you can rent one from many hardware stores.
Feed your lawn
Want to keep your lawn looking healthy throughout the summer? About $30 worth of fertilizer will cover 10,000 square feet of lawn.
Check your window seals
Spring showers bring May flowers, but the concerning part here is ensuring that your windows keep water out and cool air in. Be sure to check your window seals and replace caulking or weather-stripping if needed.
Check smoke and carbon monoxide alarms
These are easy to forget about. There should be at least one of each on every level of your house, and they should be working. Be sure to replace the batteries, if necessary.
To check your smoke alarm:
Hold down the ONLY button on the smoke alarm and wait for a sound.
If there is no button, replace it because it is outdated.
If there is no sound, replace the batteries and try it again.
To check your carbon monoxide detector:
Hold down the TEST button until you hear two beeps.
Now hold down the TEST button again until you hear four beeps.
For more Spring Maintenance tips, check out our builder partner, Morrison Homes' blog.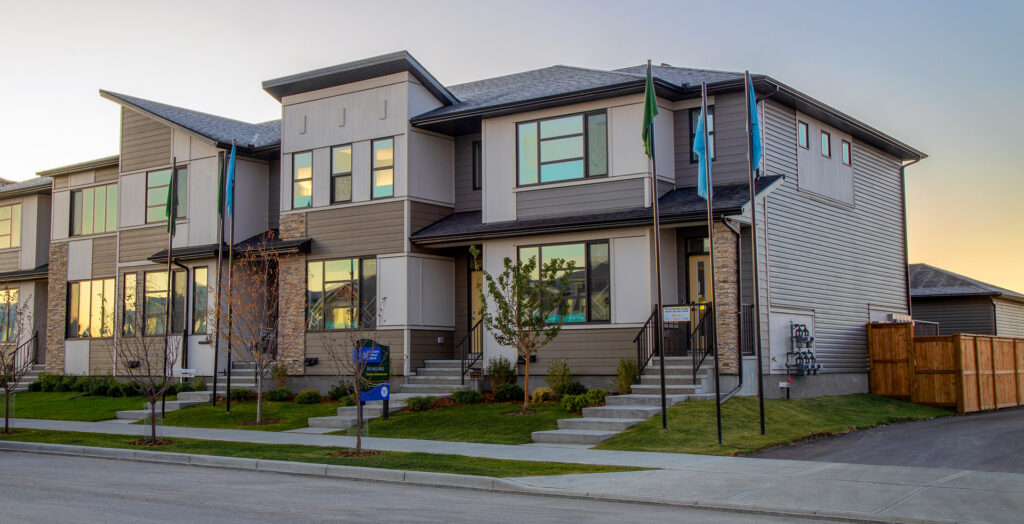 Let's get physical
With gyms on strict COVID-19 restrictions, we've been cooped up doing at-home workouts all winter. But now the warm weather is calling us to get outside and get active. Here are a few forms of exercise that you can do outside to help increase your endurance, strength, balance, and mental health.
Yardwork
Yes, that's right, yard work. Raking leaves, getting your garden ready, or chopping wood for your backyard firepits—it's all exercise! It's also a great way to not only make your home even more aesthetically pleasing but to get out in the sun and get fit at the same time.
Use the walking paths
In south Calgary, especially in the community of Wolf Willow, there are several walking paths that encourage jogging, brisk walking, rollerblading, or cycling.
The playground is your gym
With several nearby parks, there is enough room for you to complete any functional strength training routines where you're simply using your body weight to emphasize core strength and stability.
Monkey bars? Pull up station! Park bench? A perfect place to do elevated or inclined push-ups. Take a look at the playground and be creative.
The fields are your fitness studios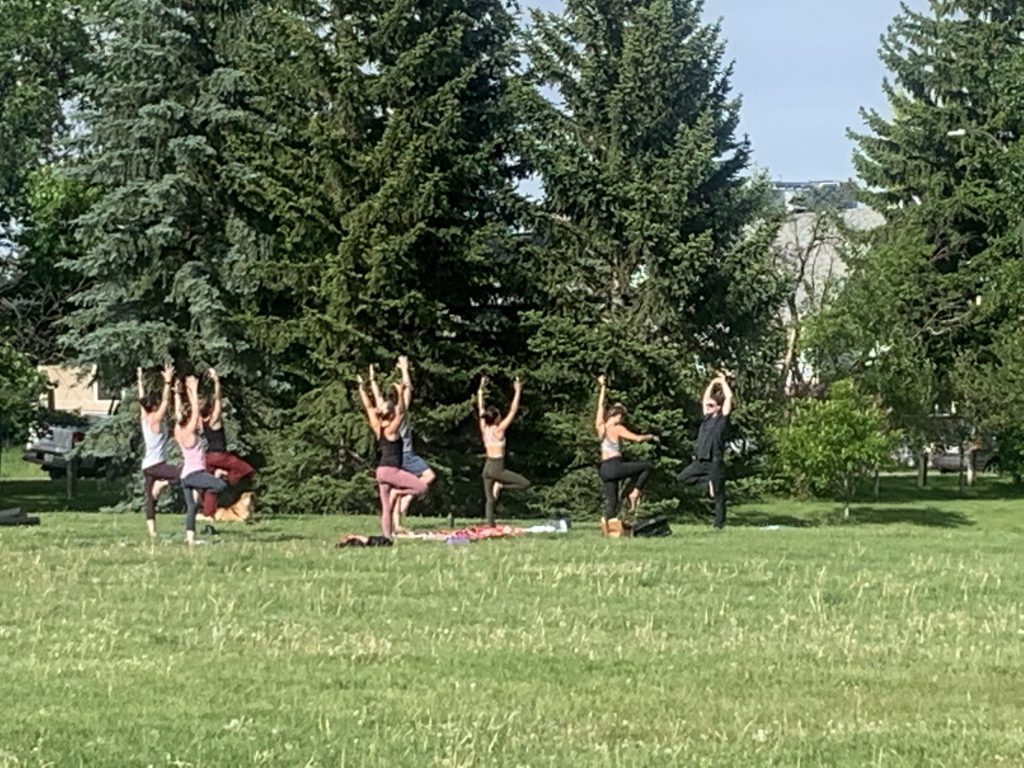 There are a number of soccer fields and baseball diamonds nearby. But if soccer and baseball aren't your things and yoga and Bootcamp are, these fields are the perfect place to find your Zen or hit your personal bests.
Bring a yoga mat or resistant bands and turn the field into your own personal fitness studio.
Fore!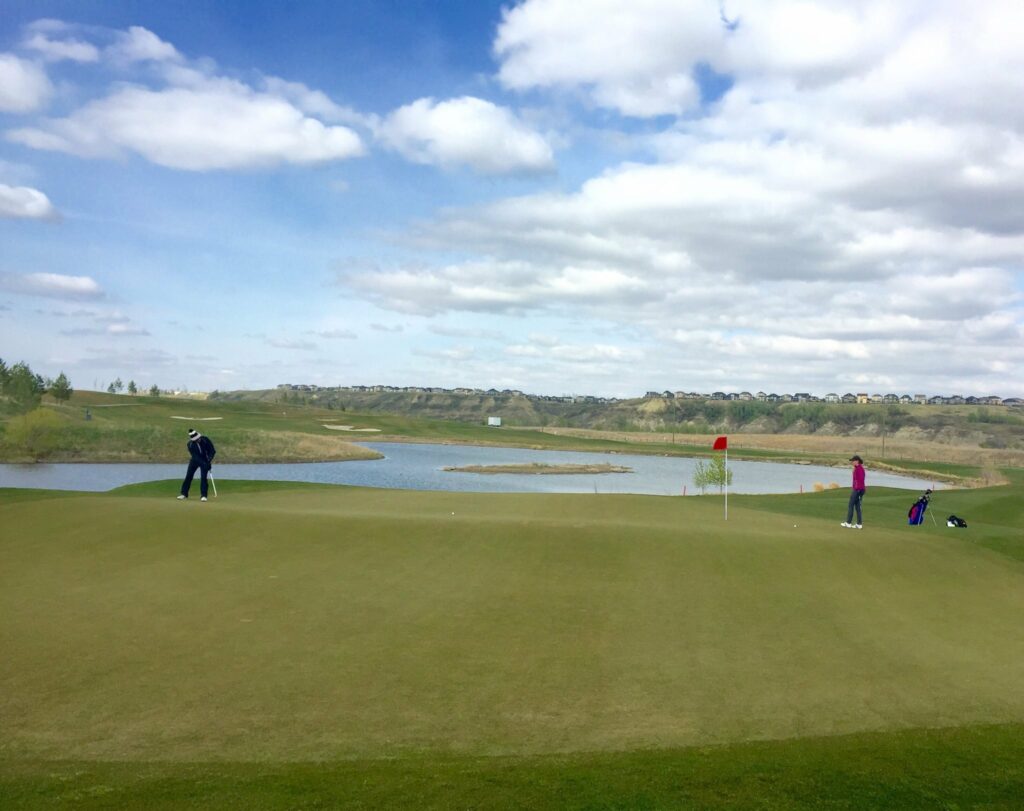 The benefits of golf aren't only limited to physical health but can improve your mood and test you mentally as well.
If you are an avid golfer there are several challenging courses in the area including the popular Blue Devil and Mckenzie Meadows. And if you are just starting out, both have driving ranges to help you learn and practice your techniques, and Blue Devil has a beginner course called Lil Devil to help you get used to swinging your clubs with the beautifully maintained fairways underneath you.
From re-discovering or exploring the wonderful south Calgary surroundings, to maintaining your home, or picking up a new hobby like birding or golf, there is no shortage of activities to enjoy this spring to help shake off the winter blues.