Subscribe
9 Amazing Summer Activities in Calgary's Favourite South Community, Wolf Willow
Break out the SPF, because summer is finally here! With kids out of school and the weather heating up, there are plenty of outdoor activities to enjoy in and around Wolf Willow. Here are our favorite outdoor summertime activities to enjoy in Southeast Calgary.
1. Explore the trails of Fish Creek Provincial Park
With an easy access point from Wolf Willow, adventure awaits just outside your doorstep! The Fish Creek Provincial Park boasts over 100km of trails to choose from perfect for biking, walking your dog, jogging, and more. There are also plenty of well-paved paths to safely break out your rollerblades or longboard. Close to Wolf Willow, the McKenzie to Stoney Trail Regional Pathway is a picturesque paved route that follows the Bow. For those looking for a more adventurous trail perfect for mountain biking, the fun Flowy Fish Creek route will get your heart rate pumping.

Discover your perfect route for any activity.
2. Have a picnic
Whether you want to have a fun family outing or a playful date, you can book one of the many beautiful picnic locations for the day. Want to make it extra special? Annie's Café has picnic baskets available for pickup or delivery every Saturday and Sunday all summer long. Pack some outdoor games like ladder toss or bean bags for an afternoon of entertainment or bring a book to read in the shade. Some picnic locations such as Glennfield or Votier's Flats even have a fire pit on site – s'mores, anyone?
3. Wildlife bingo
Did you know there are over 200 species of birds living in Fish Creek? In addition to birds, there are many other types of animals and plenty of plant life to keep an eye out for while exploring the great outdoors. Create a bingo card and have a friendly competition to see who can spot the most species before the end of summer.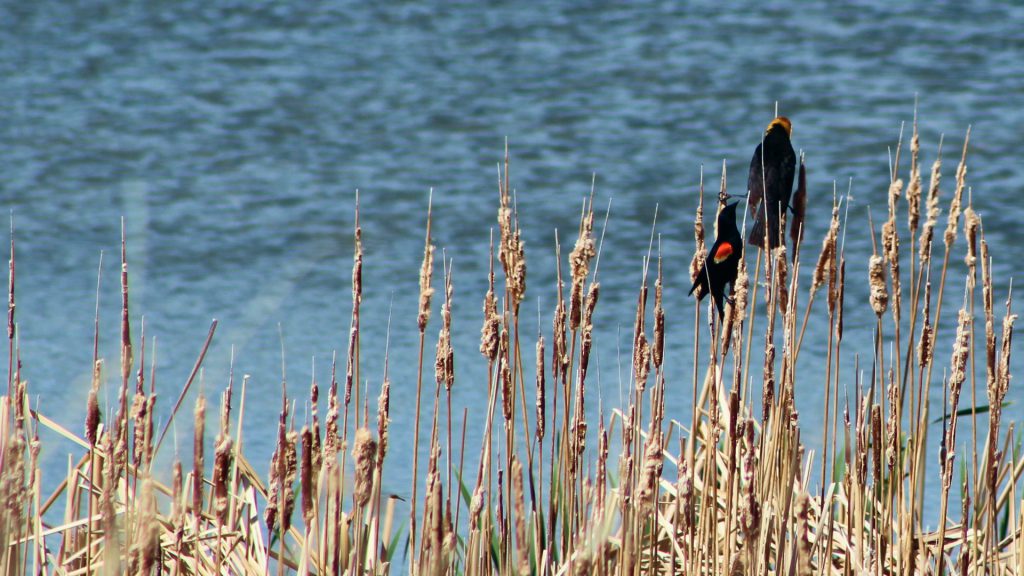 4. Boat down The Bow
When the sun is shining and the weather gets warmer, it's the perfect time to indulge in your favorite water activities. Rafting or kayaking down the Bow River is ranked one of the top outdoor activities in Calgary and for good reason. With a convenient boat launch point in Fish Creek Park, a relaxing float down the river is just a stone's throw away from Wolf Willow and a great way to spend a sunny day. Stay safe by checking the current environmental advisories before you go.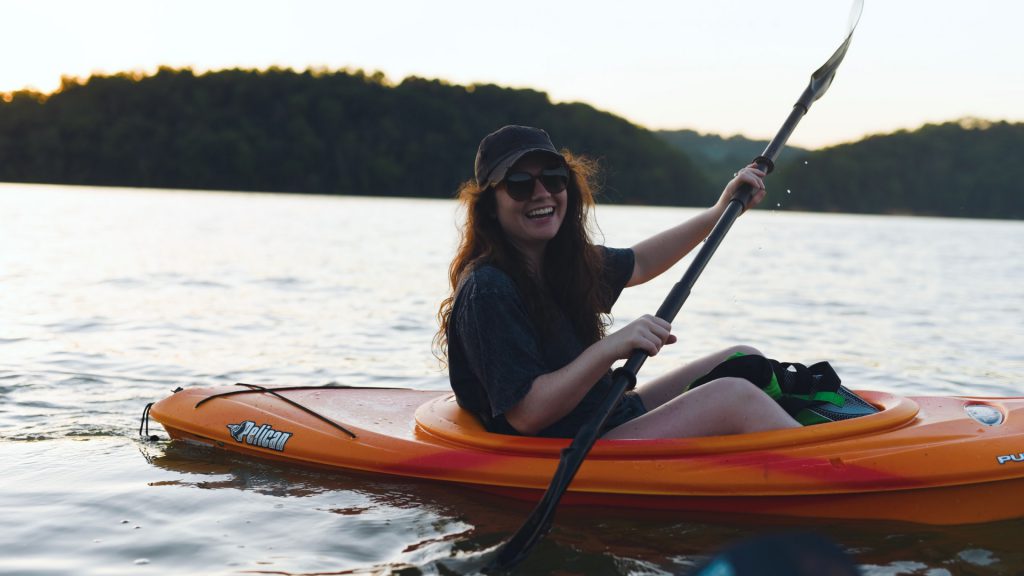 The Bow River is said to be one of the best trout-fishing locations in the world – and it just happens to be in your backyard! Summer, (July in particular), is the best time to fish for trout as they become more active. If it's your first time fly fishing, you can hire a guide, like the Trout Chasers River Company, to teach you how to improve your skills or just to ensure you have a great experience.
6. Take a walk at the dog park
We humans aren't the only ones who enjoy the warmer weather, so grab your furry friends and head out to an off-leash dog park. There are 28 off-leash dog parks in Southeast Calgary; 29 in the future with the addition of our very own dog park here in Wolf Willow. Take in the scenery along the Bow at Sue Higgins or play fetch in the safety of the fenced park in Auburn Bay.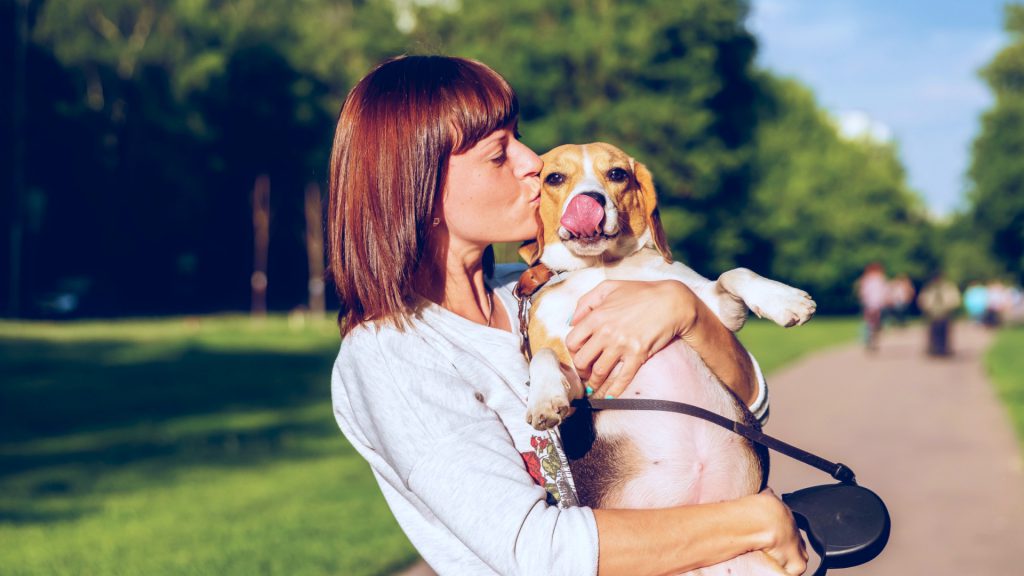 7. Plein air painting
For those looking to grow their artistic talent, plein air painting (outdoor painting) is a great activity to do alone or as a group. It's also socially distance friendly! Alberta has plenty of natural beauty to choose from. Not sure where to start? Plein Air Alberta recommends Fish Creek Park as beginner friendly.
8. Get golfing
Take advantage of the nice weather by hitting the local golf courses. Next to the community, the challenging 18-hole Blue Devil course awaits those who want to test their skills. Those wishing to hone their technique can hit up the driving range or take on the family-friendly 9-hole Lil Devil course. Across Stoney lies McKenzie Meadows, an award-winning 18-hole course. After completing your round of golf, head on over to the Bar & Grill for some patio or indoor dining.
9. Osprey Park – opening soon
The first of 7 playgrounds planned in Wolf Willow will be opening this summer. This park will have swings, a slide, and plenty of places to sit while your kids burn off energy close to home. True to its theme, Osprey Park will have a giant osprey nest for kids to play in. Keep an eye on our social channels for updates on when the park will be completed.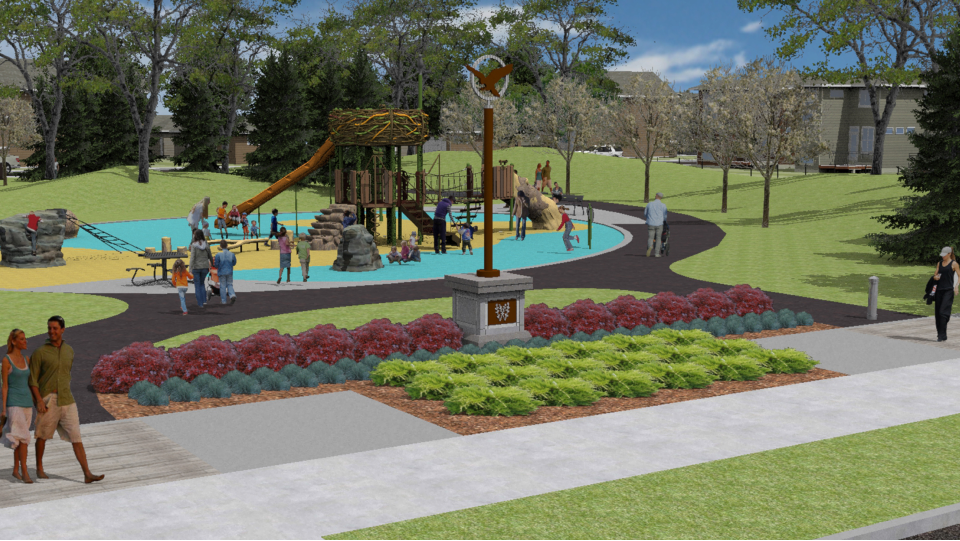 Whether you're staying in the community or heading out into the surrounding area, there's no shortage of outdoor activities to enjoy all summer long.